---
Nursing Symposium will provide pearls from updated Scientific Statement
---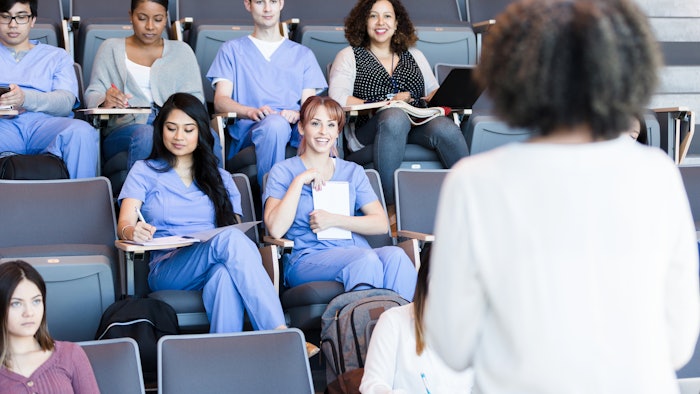 Thursday's Nursing Symposium offered the latest evidence in acute stroke nursing care  as an update to the AHA 2009 Scientific Statement "Comprehensive Overview of Nursing and Interdisciplinary Care of the Acute Ischemic Stroke Patient."
"Progress in stroke care in general and nursing care of patients with stroke has moved forward very rapidly over the last 10 years, and so we really wanted to address  recent evidence since the time of the writing of the first document," said Norma McNair, PhD, RN, CNRN, session moderator.
The update will differ from the original in several ways. The 2009 Scientific Statement was published as a single 34-page document that covered two phases of stroke care: prehospital setting and the emergency department, and the acute care phase (critical care units, intermediate care units, stroke units and general medical units). The 2021 Scientific Statement will actually be three statements covering:
Pre-hospital and emergency department
Intensive care and thrombectomy
Post-ICU and discharge
"By breaking it down into these three smaller topical areas of information, clinicians can then focus on their area of interest," said McNair, who is president of the Board of Trustees of the American Board of Neuroscience Nursing and retired clinical nurse specialist at Ronald Reagan UCLA Medical Center. "Each scientific statement will provide nurses the most up-to-date, evidence-based practice information."
The session audience will hear from some of the statements' authors. McNair described the content she co-authored.
"In the post ICU and discharge statement, we focused on best practices for nurses to manage patients on a stroke unit primarily, but if the stroke patient is not within a defined stroke unit, this provides those nurses guidance on standard of care."
The discharge section of the document focuses on the importance of coordination in discharging patients from the hospital to home, a rehabilitation facility or some other destination. To that end, the statement provides a checklist to help ensure patients and families are ready for discharge.
"We are excited to be able to present this session," McNair said. "We hope it will inform current practice in regard to care of the patient with stroke."