---
Q&A with Philip B. Gorelick, MD, MPH: 'The brain is a treasure to be protected'
The Edgar J. Kenton III lecturer spoke with Stroke News about his research, what motivates him and the honor of delivering this particular lecture.
---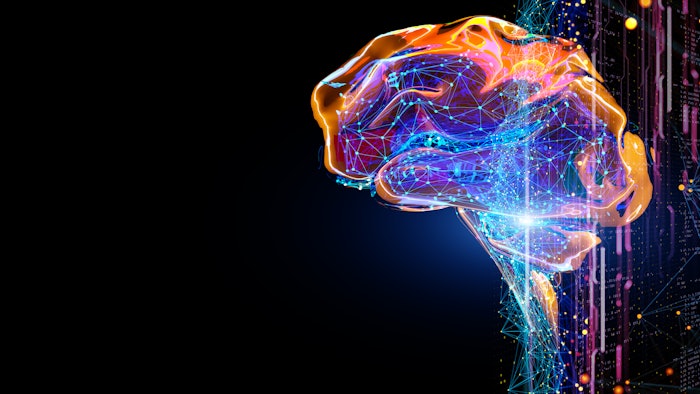 Stroke News spoke with Philip B. Gorelick, MD, MPH, about his passion for neuroscience and commitment to reducing stroke risk among Blacks. Gorelick is adjunct professor of neurology at the Northwestern University Feinberg School of Medicine in Chicago. He also is delivering the Edgar J. Kenton III Lecture at 8:30 a.m. on Wednesday, March 17. His lecture is titled "Foundational Lessons From the African-American Antiplatelet Stroke Prevention Study & Studies of Dementia in the Black Aged."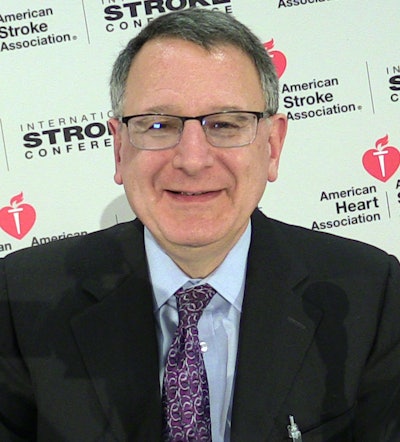 Stroke News: Congratulations on receiving the Kenton award. What does this award mean to you?
Gorelick: Dr. Kenton was loved by his family, adored by his patients and highly respected by his peers in the stroke field. I collaborated with Ed at AHA for years as well as on the African-American Antiplatelet Stroke Prevention Study (AAASPS). He had an exceptional skill to be able to take complex study data and boil it down to a digestible and meaningful message for clinicians and laypersons, which he did on behalf of AHA. It is truly a major honor to follow in Prof. Kenton's footsteps as the Kenton awardee. I am thrilled to receive this lifetime achievement award for my work in health disparities in stroke.
Stroke News: Were you surprised at the outcome of AAASPS?
Gorelick: We had high hopes that the Ticlopidine Aspirin Stroke Study (TASS) trial, which preceded AAASPS and showed a substantial benefit for ticlopidine over aspirin for recurrent stroke prevention in a subgroup analysis of non-whites who were mostly Black participants. As it turned out, however, when the hypothesis of superiority of ticlopidine over aspirin was put to an adequately powered, rigorous, clinical trial test among Blacks, there was no statistically significant difference between the two treatments. In fact, it was estimated that had the study not been stopped for futility and had gone to completion, there was a 40%-50% likelihood that aspirin would have been superior to ticlopidine for recurrent stroke prevention.
One of the lessons from AAASPS is the importance of setting guidance for clinical care based on adequately powered trial studies rather than limited subgroup analysis.
Stroke News: What did you learn from conducting AAASPS related to subject recruitment and retention?
Gorelick: We spent a substantial amount of time early in the AAASPS trial to understand barriers that Black stroke patients might be facing in relation to clinical trial participation. For example, in one small survey research study, we identified four key study barriers:
Lack of awareness of clinical trials
Communication challenges
Economic barriers
Mistrust in the medical system.
We then set out to break down these perceived barriers by developing a substantial community engagement program involving community churches, physician and other Black health care provider organizations, attending health fairs in the community, training study staff on how to properly approach patients and provide potential participants with adequate time to decide if they wished to enroll in the study, and use of various forms of media to get the word out about the study. In addition, we established a robust community advisory board of Black patients, physicians and concerned members of the community, who advised us every step of the way. These measures helped us to reach our recruitment goal of over 1,800 participants, of which just over 50% were women. As you may know, women have been underrepresented in stroke clinical trials, but this was not the case in AAASPS.
Stroke News: What was your motivation for studying the Black population?
Gorelick: Disproportionate rates for stroke in the Black community were the main driving force for our study. It was time for a research group to step up with an interventional trial to attempt to reduce recurrent stroke risk in the Black community. 
Stroke News: What drew you to neuroscience?
Gorelick: My neuroscience courses in medical school were presented early on in the curriculum in a comprehensive and captivating manner. I found that I enjoyed neuroanatomy, fell in love with the field and then all else fell into place. I viewed the brain as a treasure to be protected. My early experience in the neurosciences helped to catalyze my future interest in brain health, prevention of disease such as stroke and maintenance of cognition.
Stroke News: What keeps you interested in neuroscience?
Gorelick: When I began my career as a neurologist, we were viewed as wonderful diagnosticians who did meticulous bedside examinations, chased unusual neurologic syndromes based on our knowledge of neuroanatomy, but were not able to effectively treat or prevent practically any neurologic disorder.
But that has all changed! With advanced diagnostic technologies, our field began to take off in the 1980s and 1990s (decade of the brain) to be one of the premier medical fields for research and patient care. What could be more exciting than being in a position to improve the life of patients with nervous system disease or even prevent it?
Stroke News: What advice do you have for young investigators?
Gorelick: Figure out what branch of the neurosciences interests you, find a mentor or mentors who will help you get started and assist you on the road to become an independent bench or clinical researcher, work diligently to build your resume with foundational publications from your research work and learn to collaborate. The final bit of advice is to remain disciplined and stay the course. 
Stroke News: Anything else you'd like to add?
Gorelick: I wish to thank the AHA Kenton Award Committee for its confidence in me, the Kenton Family and of course the late Prof. Edgar J. Kenton for his contributions to the stroke field and for setting the groundwork to make this outstanding honor possible.