---
Elkind: Structural racism and cerebrovascular health
---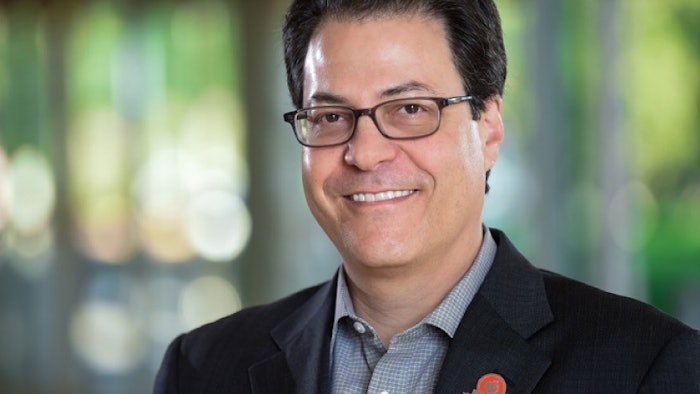 On the eve of #ISC21, Daily Coverage spoke with Mitchell S.V. Elkind, MD, MS, president of the American Heart Association, about the role and impact of structural racism on cerebrovascular health. Elkind shares practical ways the AHA is addressing this timely topic — and how members can be involved in the work.
Daily Coverage: At Scientific Sessions 2020, you played a lead role in crafting the AHA presidential advisory titled "Call to Action: Structural Racism as a Fundamental Driver of Health Disparities." Will keeping structural racism in the forefront of AHA health efforts and meetings be a continuing theme of your presidency?
Elkind: Absolutely! We plan to continue to educate our stroke community about the role of structural racism in contributing to stroke disparities during the International Stroke Conference. We will also be fostering the development of researchers from underrepresented racial and ethnic groups in medicine at the ISC and in other AHA activities.
We are also looking forward to launching our hypertension initiative in collaboration with the U.S. Department of Health and Human Services Office of Minority Health. Under our partnership, AHA volunteers and staff will team with HHS to support the Health Resources and Services Administration Bureau of Primary Health Care to support federally funded health centers improve management of blood pressure in underserved communities, mostly communities of color. Our aim is to elevate quality of care delivered in these centers, provide evidence-based education to providers and clinicians, and engage patients with training to effectively control hypertension.
Daily Coverage: People of color compose a large percentage of illness from heart disease and stroke, yet many times, they can't afford to take preventative steps/treatment or have the information to underscore the risks they face. Is this obstacle something that you believe can be overcome with AHA programs and education? 
Elkind: Our impact goal from now through 2024 is to advance health equity by promoting access to care for all and improving quality of care for all. This is a mission that the AHA believes it can achieve by increasing access to health insurance, including through Medicaid expansion; by partnering with others, such as the federal government to enhance quality of care at federally qualified health centers; by improving public health reporting and infrastructure to better capture issues as they arise in communities of color; and by promoting an antiracist research agenda that will seek ways to improve the health of these communities.
And more immediately, we are partnering with the Ad Council to educate people about the importance of the COVID vaccine in an effort to reduce vaccine hesitancy, which is especially prominent in communities of color.
Daily Coverage: What steps is AHA taking to address current social determinants of health? 
Elkind: We will advocate for healthier, safer neighborhoods. This includes advocating for improved education, healthier foods, better housing, safe air quality and affordable and adequate health care for all. Since 2018, we have been investing in community-based solutions that reduce social and economic barriers to health equity thanks to generous support from Stevie and David Spina.
Supported by more like-minded donors, through our Social Impact Fund and the Bernard J. Tyson Impact Fund, the AHA has made numerous investments to date, for a total of over $5 million to support community-based organizations. This has further inspired an additional $35 million in funding to empower local social entrepreneurs in under-resourced communities in Atlanta, Boston, New York, San Francisco, Oakland, the Twin Cities, Chicago, Detroit, and Flint, Michigan.
Daily Coverage: Do you think the pandemic has accentuated the health crisis of structural racism? 
Elkind: The pandemic has definitely exacerbated underlying inequities in our health care system related to structural racism. Communities of color have been disproportionately affected by the pandemic. One bright lining is that some of our research from the Get With the Guidelines COVID-19 Cardiovascular Disease registry has shown that despite a heavier burden of COVID-19, once black and Hispanic patients are admitted to the hospital, they do as well as White patients. Their mortality is not higher. So we know that we can have an impact on overall outcomes if we can improve the underlying structural problems related to structural racism—such as crowded or low-quality housing, unhealthy air that contributes to respiratory problems and unequal employment arrangements that put people at greater risk of contracting the virus in the first place.
Register today for #ISC21, and discover more about the link between structural racism and cerebrovascular health on Wednesday, March 17.