---
Session to feature advances, potential ways to manage hypertensive cerebral small vessel disease
---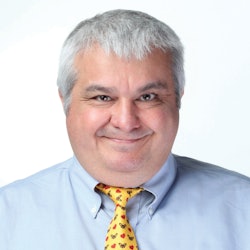 An expert panel in Thursday's session, "Hypertensive Arteriolosclerosis: Common but Understudied," will discuss advances in understanding hypertensive cerebral small vessel disease (HTN-cSVD) and potential approaches to manage it.
HTN-cSVD is the most common type of brain microangiopathy that can result in acute and chronic brain injuries. It can cause acute lacunar infarcts and hypertensive deep-seated brain bleeds that can be fatal or highly disabling, especially in patients taking oral anticoagulants. Chronic damage results from decreased blood flow to brain structures. 
 "Small vessel diseases of the brain are responsible not only for ischemic and hemorrhagic strokes, but also vascular cognitive impairment and dementia," said M. Edip Gurol, MD, MSc, director of the High Hemorrhage Risk Stroke Prevention Clinic at Massachusetts General Hospital in Boston. "They are also major sources of disability and death in older adults." 
Yet, mechanisms linking HTN-cSVD to brain tissue injury and cognitive impairment are not well known.
"Consequently, specific preventive or therapeutic methods targeting physiopathological processes are scarce," Dr. Gurol said. "For a chronic progressive disease such as HTN-cSVD, it's important to understand the expected clinical findings and differentiate it from other conditions that might have different treatments." 
Clinically, ischemic and hemorrhagic strokes and cognitive and gait problems are commonly seen along with a large spectrum of brain MRI findings. Cognitive impairment is a frequent occurrence in later stages of the disease. Some of the pathological findings seen on imaging are white matter disease, microinfarcts, covert lacunes and microbleeds.
"Diagnosing HTN-cSVD isn't complicated when neurologists recognize the clinical presentation and brain imaging findings," Dr. Gurol said. 
Because HTN-cSVD can significantly increase the risk of fatal brain bleeds, presenters will address safer stroke prevention methods and potentially unsafe drugs, such as anticoagulants, including the newer direct oral anticoagulants. 
"We will also discuss ischemic stroke prevention methods, such as left atrial appendage closure versus lifelong oral anticoagulant use for patients with HTN-cSVD who also have atrial fibrillation," Dr. Gurol said.
Potentially promising new therapies and racial, ethnic and sex-based disparities in HTN-cSVD management will also be discussed, he said.