---
Session to explore stroke's inflammatory pathway to improve patient outcomes
---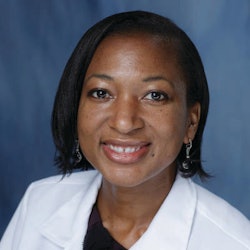 Thursday's presentation, "From Bench to Bedside and Beyond: Acute and Chronic Neuroinflammation in Stroke: Potential Targets for Novel Therapies," will highlight the most up-to-date information on how inflammatory cells impact cerebrovascular disease.
"Inflammatory cells can modulate stroke evolution, from the initial onset to the stroke recovery stage," said Alexis N. Simpkins, MD, PhD, FAHA, who will moderate the session. "They are also important mediators of dementia-related cerebrovascular disorders." 
Despite recent therapeutic advances:
One in four people has a stroke — a 50% increase over the last 17 years.
Stroke and cerebrovascular-related dementia remain the leading causes of long-term disability in adults.
New research showing an 11% increase in intracerebral hemorrhage strokes among younger to middle-aged adults further underscores the importance of understanding the pathophysiology of stroke to improve patient outcomes.
Research has provided compelling evidence that modulating the inflammatory pathway could lead to more effective treatment for stroke patients, said Dr. Simpkins, staff clinician and director of vascular neurology research and the SkRIPT Research Program at Cedars-Sinai in Los Angeles.
"Future efforts toward understanding the mechanisms governing the emergence of so-called 'global brain inflammation' can help facilitate modulating this inflammation as a potential therapeutic strategy for stroke," she said. 
The best medical practice for managing stroke risk includes addressing lifestyle and risk factors, including managing comorbidities, hypertension, diabetes, dyslipidemia and underlying cardiovascular disease. 
"However, we are closer to translating important bench research on acute and chronic inflammation that can also help," Dr. Simpkins said. "Despite the advances, we still have much to learn. Continuing this work and including equitable patient representation in research studies will be important to ensure a broad clinical translation of these research findings." 
With a focus on the harmful inflammatory cascade that occurs with acute ischemic stroke and intracerebral hemorrhage in the injured brain region and throughout the entire brain as a result of neuronal cell death, the session on Thursday will feature recent translational research findings to create an open dialogue within the stroke community on how to continue to move the needle. It will also include presentations featuring:
Late-Breaking Science Oral Abstracts II
Factors influencing stroke recovery
Advanced practice providers and therapists oral abstracts
Analytic complexity, risks and benefits of using clinical, imaging or patient reported surrogate outcomes in clinical trials
Aneurysms and vascular malformations Oral Abstracts II
Case Recordings in Live Conditions: Best Management Practices 2
Multimodality monitoring in coma and disorders of consciousness after stroke (ASA and Neurocritical Care Society joint session)