---
Potential blood flow treatment still faces hurdles
---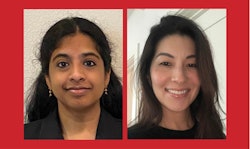 Sold under the brand names TNKase, Metalyse and Elaxim, the thrombolytic drug tenecteplase has recently shown promise to restore blood flow in stroke patients.
The potential for the treatment — and some hesitancy for it to replace FDA-approved alteplase — will be the focus of Thursday's session, "The Road to Tenecteplase in Routine Clinical Practice: Are We There Yet?"
"One of the main reasons for reluctance is that tenecteplase is not level 1 on the American Stroke Guidelines despite multiple clinical trials and retrospective studies favoring tenecteplase as opposed to alteplase," said Sujani Bandela, MD, assistant professor of vascular neurology at the University of Texas Health Science Center in San Antonio.
"Another reason is that many academic and larger comprehensive centers are still transitioning, so once that happens maybe it will push others in rural and smaller hospitals to make the switch."
Shlee Song, MD, FAHA, neurology professor and director of the Comprehensive Stroke and Telestroke Program at Cedars Sinai Health System in Los Angeles, said another reason for the reluctance is clinical trials at comprehensive stroke centers and university hospitals haven't allowed for tenecteplase to replace alteplase in research protocols in ongoing clinical trials.
"This has been changing with a few study steering committees that gave latitude to each hospital to allow for their local standard-of-care to be determined," Dr. Song said.
Whatever obstacles remain, Dr. Bandela said a universal shift to tenecteplase is likely and should be focused on at larger academic centers making the shift first, followed by the smaller hospitals that are connected to them. This, she said, will help move treatment away from the classic "drip and ship" model, in which patients receive emergency treatment at a community hospital, and are then transferred to a comprehensive stroke center.
 "Tenecteplase will have an easier transition that will allow quick administration of the thrombolytic, and then ship (the patient) toward a larger center for thrombectomy," she said. "I would call it the 'bolus and ship' model."
A universal shift to tenecteplase will be more likely once the AHA/ASA Acute Ischemic Stroke Guidelines adopt it as a reasonable alternative to alteplase and if it receives FDA approval, Dr. Song said. 
Meanwhile, evidence for tenecteplase as a viable blood flow treatment continues to mount in ongoing trials and retrospective studies of multiple demographic populations, Dr. Song said.
"Our tenecteplase study in the state of Texas started out with two areas of Austin and San Antonio and now includes all academic centers statewide," she said. "We have enough evidence at this point as many centers have already transitioned or are in the process of transitioning to tenecteplase."
Even with the inevitable change, it will take some time to replace alteplase because it has been firmly entrenched in most medical systems for years, Dr. Song said. 
"Given that alteplase has been in use at many medical centers since the late 1990s and early 2000s — embedded in workflows, education materials, policies and order sets — it is a lot of work and requires a multidisciplinary approach to adopt a new drug," she said. "Thankfully, with many leaders and early adopters in this area sharing best practices, the updates are more manageable to roll out."