---
Session to debate over therapeutic options for secondary stroke prevention in AF patients
---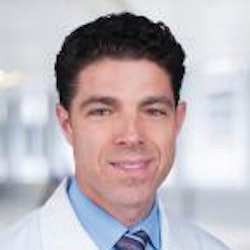 Managing atrial fibrillation (AF) patients prompts a "lively" debate: Which is the better therapeutic option — anticoagulants or AF ablation?
That question is the foundation of Thursday's session, "Controversies in Secondary Stroke Prevention in Patients With AF (Debate)."
Novel oral anticoagulant (NOAC) therapeutics are the standard of care. But sometimes AF ablation or left atrial appendage closure also make sense.
"I am looking forward to a lively discussion of the pros and cons of the various therapeutic options," said co-moderator Lee Birnbaum, MD, professor of neurology, neurosurgery and radiology at the University of Texas Health San Antonio.
"Some physicians might opt to use a NOAC because they say it is the standard of care, but ablation and appendage closure clearly have a role in the treatment algorithm. One size does not fit all."
There are several unanswered questions regarding the use of anticoagulants versus AF ablation, Dr. Birnbaum said. Newer evidence points to the success of AF ablation in reducing stroke risk, particularly when used early after diagnosis.
There's also technological advances and improved safety of left atrial appendage occluder devices. Cardiologists are doing more ablation procedures as well, improving skill and precision.
In debating the challenge of treating patients with AF prior to and after a stroke, Dr. Birnbaum said the first step is making an accurate AF diagnosis, then assessing all aspects of the patient's risk of recurrent stroke. The CHADS-VASc score assists in determining risk.
Anticoagulation is a well-established preventive treatment. However, breakthrough embolic strokes occur, and some patients are vulnerable to bleeding complications. In this instance, ablation may allow the patient to forgo lifelong anticoagulant medicine.
Physicians must also determine a patient's threshold of AF and its correlation to recurrent risk. 
Ablation is particularly helpful for AF and rapid ventricle response, Dr. Birnbaum said. But AF can return even after ablation, suggesting the patient may continue to need lifelong monitoring.
"Cardiologists are doing more of these procedures every day," Dr. Birnbaum said. "It is a promising option for patients who can't be on anticoagulants or perhaps do not want to take blood thinners for their entire life. One's cumulative risk from lifelong anticoagulation needs to be considered in this treatment algorithm. The HAS-BLED score was developed to assess bleeding risk in clinical practice."
For patients who require or choose ablation, however, there's minimal increased risk at the time of the procedure. This includes bleeding at the groin or experiencing AF. More serious complications, though rare, can occur as well.