---
Pre-Conference Symposium: Stroke in the Lab World
Come to Dallas a day early and sit in on valuable pre-conference symposia.
---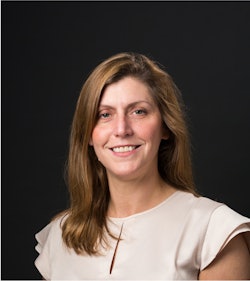 Register now for Stroke in the Lab World: High-Dimensional Single Cell Analyses to Unravel the Complexities of Cerebrovascular Disease and Brain Health, a pre-conference symposia scheduled for 9 a.m.-6:15 p.m. CST, Tuesday, Feb 7. 
This symposium is designed to be a deep-dive into single-cell -omics techniques and other high-dimensional single cell analyses as applied to research in cerebrovascular diseases and brain health. Program highlights include presentations focusing on methodologies in single-cell transcriptomics as well as applied research presentations on vasculature development, neurodegenerative diseases, ischemic stroke, intracranial stenosis, intracerebral hemorrhage, hypertension and cognition, among other topics.
There will also be a panel discussion focused on opportunities and limitations of high dimensional single-cell analysis techniques, offering the prospect of an energetic discussion between panelists and attendees. In addition to senior faculty talks, the symposium includes presentations from early career faculty and trainees who were selected to meet the mission of fostering young investigators to further advance the stroke field.
"The field of single cell -omics has exploded over the past few years, offering unparalleled opportunities to study individual cell functions in brain development, stroke, hemorrhage and degeneration. We're so excited to offer this pre-con symposium to share the latest research and ideas," said Lauren Sansing, MD, MS, FAHA. program chair for the symposium.
This symposium offers a lively opportunity for basic scientists at all career levels to meet and network with their colleagues and begin to collaborate on potential future research.
Other Feb. 7 pre-cons are HEADS-UP, Stroke in the Real World and State-of-the-Science Nursing Symposium.