---
Trials' results highlight the cost-effectiveness of mobile stroke units and point to advancements in treatment approaches for patients with LVO, cerebral venous thrombosis and cerebral arteriovenous malformation
---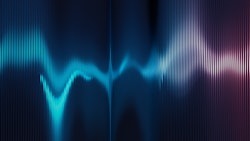 Investigators in five trials revealed findings to impact the use of mobile stroke units, the treatment of cerebral venous thrombosis, large vessel occlusion (LVO) and cerebral arteriovenous malformation during Thursday's Main Event. They found:
Use of mobile stroke units can be cost-effective and offer

potential cost savings for patients, providers and payers.
Direct oral anticoagulants for cerebral venous thrombosis may be safer, compared to warfarin.

Adjunct intra-arterial alteplase after mechanical thrombectomy may improve outcomes in patients with LVO.

Genetically modified alteplase variant may benefit ischemic stroke patients after the 4.5-hour window.

Embolic agent holds promise for cerebral arteriovenous malformation treatment.
Mobile stroke units prove to be a cost-effective treatment option
Mobile stroke units (MSUs) save stroke-related costs downstream and are cost-effective, compared with standard management, according to Economic Evaluation of the Benefits of Stroke Treatment Delivered Using a Mobile Stroke Unit Study. The observational, prospective, multicenter, alternating-week U.S. trial collected economic data at baseline, discharge and every three months for up to 12 months after discharge. Patient cost information was estimated based on resource utilization forms that captured health care utilization and weighted using Medicare costs in 947 patients. The primary effectiveness outcome was an economic analysis using the EQ-5D-5L quality of life surveys and utilization outcomes. Cost-effectiveness analysis was performed using the net benefit regression (NBR) method involving an incremental net benefit estimate. NBR was adjusted to control for baseline differences and potential confounding given the observational nature of the study.
"Acute ischemic stroke is among the top 10 most expensive conditions billed to Medicare. MSUs help accelerate administrating thrombolytics and improve 90-day stroke outcomes, but introducing and operating an MSU entails significant capital investment," said Suja Rajan, PhD, a health economist and econometrician and associate professor at the School of Public Health, UT Health in Houston, the study's co-author. "This is the first study to economically evaluate MSUs using one-year follow-up data to determine the cost-effectiveness or cost-savings associated with MSUs." Compared to standard management, patients treated in MSUs had lower downstream stroke-related health care utilization costs during the year after discharge. "Our data show that MSUs are cost-effective, which supports their implementation and reimbursement and better outcomes and potential cost savings for patients, providers and payers," Dr. Rajan said. The cost-effectiveness of MSUs was strongly influenced by pre-existing disability and the number of patients treated with tPA per year by the MSU, Dr. Rajan said.
Direct oral anticoagulants compared favorably to warfarin in patients with cerebral venous thrombosis
Direct oral anticoagulants (DOACs) may be as effective as warfarin, but with improved safety in the treatment of cerebral venous thrombosis (CVT), according to "Direct Oral Anticoagulants Versus Warfarin in the Treatment of Cerebral Venous Thrombosis (ACTION-CVT): A Multicenter International Study: the ACTION-CVT study."
The multicenter international retrospective study enrolled 845 consecutive patients with CVT treated with oral anticoagulation from January 2015 to December 2020 in the United States, Europe and New Zealand. Patients' mean age was 44.8 years; 65.7% were women; 33% received DOAC only; 51.8% received warfarin only, and 15.1% received both treatments at different times. Investigators abstracted demographics and CVT risk factors, hypercoagulable lab results, baseline imaging data, and clinical and radiological outcomes from medical records and used adjusted inverse probability of treatment weighted (IPTW) Cox-regression models to compare recurrent cerebral or systemic venous thrombosis, death, recanalization rates and major hemorrhage in patients treated with warfarin versus DOACs. They also performed adjusted IPTW logistic regression to compare recanalization rates on follow-up imaging across two treatment groups. When compared to warfarin after a median follow-up of 345 days, DOAC treatment was associated with a similar risk of recurrent venous thrombosis (aHR 0.94; p=0.84), death (aHR 0.78; p=0.70) and rate of partial/complete recanalization (aOR 0.92; p=0.79), but a lower risk of major hemorrhage (aHR 0.35; p=0.02).
"Our study supports the findings of prior studies, that DOACs could be used in treating patients with CVT, but also show improved safety over warfarin," said Shadi Yaghi, MD, co-director of the Comprehensive Stroke Center and director of research at the Neurovascular Center at Rhode Island Hospital in Providence, the study's principal investigator. The study is the largest to date comparing DOACs to warfarin, Dr. Yaghi said. Large prospective or randomized studies are needed to confirm the results. The study was simultaneously published in Stroke.
Adjunct intra-arterial alteplase after mechanical thrombectomy shows promise for improving patient outcomes
Use of adjunct intra-arterial alteplase in patients with large vessel occlusion (LVO) acute ischemic stroke and successful reperfusion on cerebral angiography following thrombectomy resulted in a greater likelihood of excellent neurological outcomes at 90 days, compared with placebo, according to Effect of Intra-arterial Alteplase Following Successful Thrombectomy on Functional Outcomes in Patients With LVO Acute Ischemic Stroke: The CHOICE Randomized Trial.
The phase 2b double blind, placebo-controlled trial randomized 121 patients with LVO acute ischemic stroke who were treated with thrombectomy less than 24 hours from onset of symptoms resulting in a successful reperfusion (mTICI 2b or 3) to either treatment with adjunct patient weight-adjusted intra-arterial alteplase or placebo.  The study took place from December 2018 through May 2021 in seven stroke centers in Catalonia, Spain.
The primary outcome was the difference in proportion of patients achieving a score of 0-1 on the 90-day modified Rankin scale, ranging from 0 (no symptoms) to 6 (death). Safety outcomes included the rate of symptomatic intracranial hemorrhage and death.
Treatment with intraarterial alteplase compared with placebo was safe and resulted in a Rankin score of 0-1 in 59.0% versus 40.3% at 90 days. The difference was clinically significantly. Although the study was terminated early due to enrollment affected by the COVID-19 pandemic and the results are preliminary, it sends a strong signal about improving the efficacy of mechanical thrombectomy.
"Adjunct intra-arterial alteplase is safe and increases the likelihood of excellent neurological outcome at 90 days as compared with placebo," said Ángel Chamorro, MD, PhD, professor of neurology at the University of Barcelona and Director of the Hospital Clinic of Barcelona Comprehensive Stroke Center in Spain, the study's principal investigator. "These findings stress the relevance of adequate perfusion of the microcirculation to improve the clinical efficacy of thrombectomy." A CHOICE 2 trial is warranted.
Tenecteplase shows promise as treatment for acute ischemic stroke LVO
Tenecteplase, a genetically modified alteplase variant, achieved substantial reperfusion without causing symptomatic intracranial hemorrhage, according to CHinese Acute tissue-Based imaging Selection for Lysis In Stroke-Tenecteplase (CHABLIS-T).  The academic, multicenter, open-label, blinded, Phase IIa Simon's two-stage, umbrella-design study enrolled 86 patients with acute ischemic stroke due to LVO with significant penumbral mismatch on perfusion computerized tomography (CT) at 4.5 to 24 hours from time patients were last seen well. Patients were randomized into two dose strata of Chinese recombinant human TNK tissue-type plasminogen activator (rhTNK-tPA), 0.25mg/kg and 0.32mg/kg, with the primary outcome of achieving major reperfusion without symptomatic intracranial hemorrhagic transformation at 24 to 48 hours after thrombolysis.  The Simon's first stage recruited 18 patients in each dose strata. If greater than or equal to 3 patients achieved the positive primary endpoint in either arm, the study continued to the 2nd stage, which would enroll an additional 25 patients in that rhTNK-tPA dose strata (43 patients in total in each dose strata), otherwise the dose strata would be stopped. The intervention dose was deemed to be of sufficient promise if greater than 7/43 patients achieved positive primary outcome.  Both rhTNK-tPA doses achieved substantial reperfusion without causing symptomatic intracranial hemorrhage, which was a combined primary endpoint of the study. "For acute ischemic stroke patients whose onset time is beyond the traditional 4.5 hour time window, it seems feasible to extend the time window of intravenous thrombolysis to 24 hours after last known well through perfusion imaging selection," said Qiang Dong, MD, PhD, professor and chair of neurology at Huashan Hospital, Fudan University, National Center for Neurological Disorders in Shanghai, the study's principal investigator. "Tenecteplase seems safe and more potent in the reperfusion of hypoperfused brain at risk for infarction and recanalization of occluded large cerebral vessels." Further investigation is warranted.
Trial demonstrates safety and efficacy of embolic agent for cerebral arteriovenous malformation treatment
Treating cerebral arteriovenous malformations (cAVMs) with Onyx embolization curatively or as a pre-treatment for neurosurgery or radiosurgery proved safe and effective, according to the Onyx™ Embolization for the Endovascular Management of Cerebral Arteriovenous Malformations: Short and Long-Term Clinical Results of a Prospective Multicenter Study. The non-randomized, prospective multicenter study among 16 hospitals in France enrolled 140 patients from August 2014 to December 2016 with an untreated cAVM who underwent embolization with Onyx, either curatively or as preparation for neurosurgery or radiosurgery, resulting in 212 total embolization procedures.  Safety endpoints were device- and procedure-related serious adverse events (SAE) at one month after each embolization. Efficacy endpoints were recovery at 12 months following the last embolization, when embolization was used as a curative treatment, 12 months post-neurosurgery, or minimum 36-months post-radiosurgery. Complete angiographic occlusion of the AVM was defined as no residual early venous drainage. Morbidity was defined as a worsening of modified Rankin Score (mRS) > 2 for patients presenting with baseline mRS 0 or 1, or a worsening of > l for patients initially presenting with mRS > 2.  Procedure-related SAE occurred in 7.1% (15/212) of patients up to one-month post-embolization, eight of which were related to Onyx (3.8%, 8/212). Three deaths occurred (2.9%, 4/140), of which one was Onyx- or procedure-related. Eighty-seven patients were treated with embolization alone; 79.5% (58/73) showed complete angiographic occlusion rate with Onyx alone, with an 86% cure rate for cAVM <3 cm. Morbidity for Onyx alone was 2.3% (2/87) at last follow-up. "This is the first study to prospectively collect data on Onyx as a curative treatment," said Laurent Spelle, MD, PhD, professor and chair at NEURI The Brain Vascular Center Bicetre Hospital in Paris, the study's principal investigator. "It shows we can use embolization with Onyx as the first treatment for brain AVM rather than just as a preparation for other treatments."