---
#ISC22 health and safety protocols
Are you planning to attend #ISC22 in person? Please read this critical information as it affects your ability to enter the New Orleans Ernest N. Morial Convention Center.
---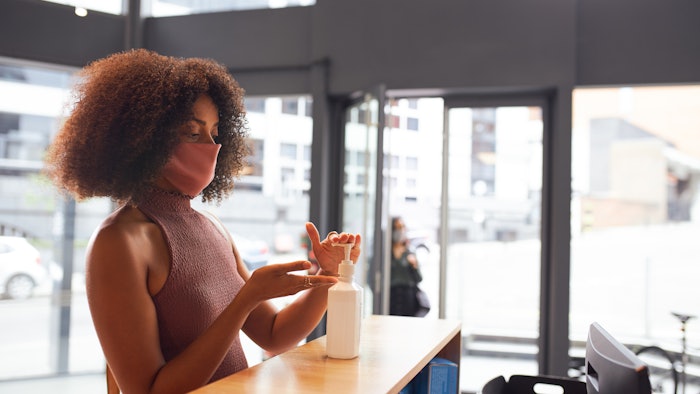 UPDATE AS OF 1/27/2022
As we prepare for the International Stroke Conference, Feb. 9-11 in New Orleans, with Pre-Conference and Nursing Symposia, Feb. 8, your health and safety remain our top priorities.
IMPORTANT! UPDATED ENTRY REQUIREMENTS | COVID 19 VACCINATION AND NEGATIVE TEST REQUIRED
All #ISC22 participants are required to present proof of full COVID-19 vaccination (booster not required) and a negative test (taken within a day) upon entry to the New Orleans Ernest N. Morial Convention Center, before picking up your badge at Registration. Present your conference badge for re-entry during ISC.
PROOF OF VACCINATION REQUIREMENT | To help streamline the process, we will be using the CLEAR Health Pass. Complete your health screening with Health Pass by CLEAR ahead of time for expedited check-in.
Steps to set-up your Health Pass by CLEAR
Step 1: Download the app and enroll.
Tap on the white Health Pass tile.
Select "have a code" and enter the code: EFATTENDEE406.
Step 2: Tap "enroll or verify in CLEAR" to create your CLEAR member account
New to CLEAR? When prompted, enter your email address and phone number, then scan your government-issued ID ready to complete your enrollment.
Already a CLEAR member? Use the email associated with your membership and snap a quick selfie to verify your identity.
Step 3: Continue to follow prompts on the Entry Requirements page to securely confirm your proof of vaccination.
Step 4: Before arrival in New Orleans, complete your Health Pass for faster entry at check-in
Alternative vaccination verification options
If you do not or cannot use the Health Pass by CLEAR, you will need to present a government-issued photo ID and your vaccination card showing full vaccination (booster not required) by Jan. 26, 2022, for verification at check-in. An uploaded scan or digital photo of your card on your mobile phone will also be accepted.
NOTE: The city of New Orleans requires proof of vaccination or negative COVID-19 test (taken within 72 hours) for entry to restaurants, bars, health clubs and meeting spaces.
NEGATIVE COVID-19 TEST REQUIREMENT
Proof of a negative COVID-19 test (rapid antigen or PCR), taken within one day of check-in, is also required for participation in ISC 2022. Options for presentation of negative test results include:
Test results may be presented in paper form or digitally.
Self-tests will be accepted. Present a digital photo of your test taken no more than a day before check-in.
On-site testing will also be provided as an option. A wristband will be given as proof of a negative result.
ON-SITE TESTING | Complimentary on-site rapid antigen testing will be administered by Reel Health for your convenience. Enter the Ernest N. Morial Convention Center at Julia Street (nearest the Hilton Riverside) and proceed to the Mosaic Lounge just inside the entrance, on the right.
To save time upon arrival, we encourage all participants to test in advance if possible. If testing on-site, please plan for extra time to await testing and results. 
ON-SITE TESTING HOURS
Monday, Feb. 7 | 1-7 p.m.
Tuesday, Feb. 8 | 5 a.m.-6 p.m.
Wednesday, Feb. 9 | 5 a.m.-5 p.m.
Thursday, Feb. 10 | 6 a.m.-5 p.m.
Friday, Feb. 11 | 6 a.m.-Noon
REGISTRATION HOURS
Monday |  3-7 p.m. 
Tuesday-Thursday | 6 a.m.-5 p.m. 
Friday | 6 a.m.-Noon 
PLEASE NOTE: Once you have met the vaccination and testing requirements, you will proceed to registration to receive your International Stroke Conference badge. You will be required to show your conference badge for entry to the convention center as well as meeting rooms at the Hilton Riverside throughout the conference.
Face mask protocols
The City of New Orleans has reinstated its indoor mask mandate supporting and underscoring our plan to require masking at all ISC-related events.
Face masks that cover the nose and mouth are required of all attendees, staff and vendors at all times inside the Ernest N. Morial Convention Center or inside any other official event locations, except when eating, drinking or presenting as recommended by the CDC.
Sanitation and social distancing protocols
AHA/ASA has established strict sanitation protocols with the Ernest N. Morial Convention Center and all conference partners. Appropriate social distancing will be required. Additionally, hand sanitizers and masks will be readily available during the event to all participants.
As a science-based organization, the AHA /ASA continues to follow the guidance of the CDC and state and local health departments, and this guidance will continue to evolve. Protecting the health and safety of all participants is our top priority.   
For more #ISC22 coverage, visit the International Stroke Conference Coverage.