---
Message from the Chair: Day 2 at #ISC22
The ISC 2022 Program Chair welcomes you to Day 2 with some can't-miss highlights.
---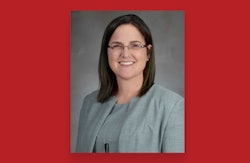 Today's Main Event, taking place in Hall D of the convention center or on the virtual meeting site, features five Late-Breaking Science presentations. They are:
Economic Evaluation of the Benefits of Stroke Treatment Delivered Using a Mobile Stroke Unit Study    
Direct Oral Anticoagulants Versus Warfarin in the Treatment of Cerebral Venous Thrombosis (ACTION-CVT): A Multicenter International Study                   
A Randomized Trial of Intraarterial Alteplase After Successful Thrombectomy in Acute Ischemic Stroke                  
Tenecteplase Thrombolysis for Stroke up to 24 Hours After Onset With Perfusion Imaging Selection    
Onyx™ Embolization for the Endovascular Management of Cerebral Arteriovenous Malformations: Short and Long-Term Clinical Results of a Prospective Multicenter Study                 
Throughout the day, there are numerous exciting sessions on tap, including Neuroprotection in the EVT Era: Better Start Paying Attention, Post-Acute Rehab After Stroke and more.
Be sure to check the Online Program Planner for times and locations. And check out the other intriguing Thursday sessions.
You do not want to miss them.
For more #ISC22 coverage, visit the International Stroke Conference Coverage.