---
Message from the Chair: Welcome to #ISC22
A special welcome from the ISC 2022 program chair kicking off Day 1 of the International Stroke Conference 2022.
---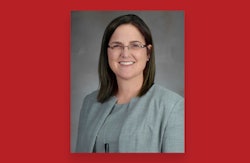 Welcome to Day 1 of the International Stroke Conference 2022. We are delighted to be back with a physical event, after the break during the pandemic. Here is a brief video message for you.
Whether you are in New Orleans in person or participating virtually, we have a terrific lineup of sessions, speakers and science. To kick off the day, here are three sessions I suggest to get you started.
The Opening Main Event (11 a.m.-12:30 p.m. CST) taking place in Hall D of the convention center or in the virtual meeting site, tees up our first three Late-Breaking Science presentations: Randomized Clinical Trial of Endovascular Therapy for Acute Large Vessel Occlusion With Large Ischemic Core; Endovascular Treatment With Versus Without Tirofiban for Stroke Patients With Large Vessel Occlusion: The Multicenter, Randomized, Placebo-Controlled, Double-Blind RESCUE BT Clinical Trial; and PeRiodontal Treatment to Eliminate Minority Inequality and Rural Disparities in Stroke (PREMIERS) study.  
"Cocktails Anyone?"  Intravenous Thrombolysis Symposium (9-10:30 a.m. CT) is a pro/con debate regarding thrombolysis. 
Just a Little Fib: Stroke Risk or White Lie? (2-3 p.m. CT) How much atrial fibrillation is enough to warrant a switch to oral anticoagulation is unknown, but clinicians now must make these decisions with increasing frequency in the outpatient setting. This decision is also potentially influenced by the presumed etiology of the index stroke, and some providers feel OAC is only indicated for those who had a recent cryptogenic embolism. Experts on each side of these key controversial areas will argue the evidence.
See the Online Program Planner for other provocative Wednesday sessions.
For more #ISC22 coverage, visit the International Stroke Conference Coverage.