---
Join us for ISC 2022, the premier event for stroke
Program Chair Louise D. McCullough invites you to attend ISC 2022 in New Orleans, Louisiana.
---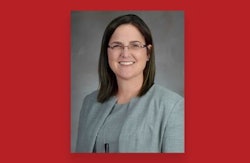 It is with pleasure that I invite you to join me at the International Stroke Conference 2022 Feb. 9-11 in New Orleans, Louisiana, and online.  From the beginning, this year's event was designed to be a hybrid format with the option to attend in-person or through our virtual platform. Regardless of where you sit, ISC 2022 will offer attendees exciting and pivotal scientific updates in stroke and brain health, the opportunity to learn and network with top experts and peers from around the world, earn CE and so much more!
The health and safety of all on-site participants – including faculty, staff, partners, and colleagues – is our top priority. To help ensure a safe experience, we are requiring all attendees to show proof of vaccination as well as a negative COVID-19 test within 24 hours of entry. Free on-site testing will be made available. In addition, strict public health measures, including social distancing and wearing masks, will also be mandatory. Please visit the ISC 2022 COVID-19 health and safety page of our website for more detailed information. Please also take note of New Orleans's vaccine and mask requirements.
This year's exciting program will feature the latest scientific advances from both the bench and emerging clinical trials, interactive best practice discussions in stroke management and care and updates on how the pandemic has altered stroke care. In the space of three days, we will present main events showcasing late-breaking science, breakout sessions highlighting key guideline updates on stroke therapies,  current science on marijuana use and so much more. We will also present oral abstracts and hundreds of posters in categories of acute nonendovascular treatment, brain health, cerebrovascular nursing, clinical rehab and recovery, imaging, to name just a few. 
Use the online program planner to investigate sessions that are of the most interest to you. There you can search live sessions and events by day, session type, programming category, ways to watch (in-person or virtually) and by speaker name. Also watch for our Daily Highlights email each morning of the meeting. There I will point out exciting highlights for each day.
That said, your health and safety are of paramount concern to us. We have implemented strict requirements for all in-person attendees. Besides mask requirements, all attendees must show proof of vaccination as well as proof of a negative COVID test (within 24 hours of entry). We want to ensure that all on-site attendees feel safe and protected.
I encourage you not to miss ISC 2022's great programming and networking opportunities. Register for #ISC22 today. I look forward to seeing you in person and virtually.
Louise D. McCullough, MD, PhD
ISC 2022 Program Chair
For more #ISC22 coverage, visit the International Stroke Conference Coverage.