---
#ISC22 offers bonus symposia
Registered attendees have access to pre-conference programs.
---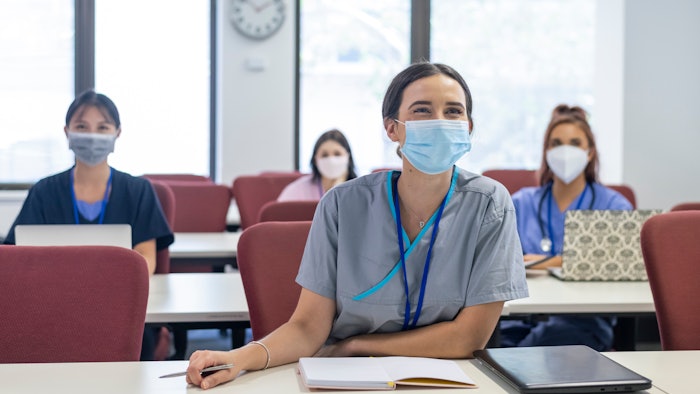 International Stroke Conference 2022 is offering attendees an opportunity to jumpstart their learning with a full agenda of Pre-Conference Symposia programming. Available through a separate registration, the day offers access to exciting and specialized topics.
On Tuesday, registered attendees can attend the preconference symposia, "HEADS-UP: Health Equity and Actionable Disparities in Stroke: Understanding and Problem-Solving" Pre-Conference Symposium. Bruce Ovbiagele, MD, MSc, MAS, MBA, MLS, FAHA, a professor of neurology at the University of California San Francisco School of Medicine, will lead the symposium. The day-long event will include a look at the Michigan Stroke Transitions Trial; the Distinguished Policy Maker Lecture, delivered by Griffin Rodgers, MBA, director of the National Institute of Diabetes and Digestive and Kidney Diseases; a lecture by vascular research neurologist Mai Nguyen-Huynh, MD, of the Kaiser Permanente Research Division in Oakland, California; and the Edgar J. Kenton III Lecture: "Stroke Disparities Research: Learning From the Past, Planning for the Future," delivered by Moira K. Kapral, MD, MSc, FRCPC. 
The State-of-the-Art Stroke Nursing Symposium is designed to provide cutting-edge information for nurses, rehabilitation therapists and other health care professionals who treat patients and families in all phases of stroke care, from prevention to treatment in the emergency department through rehabilitation. The symposium is an informative look at nursing issues and continuum of stroke care (primary and secondary prevention, ischemic and hemorrhagic stroke management, rehabilitation, and program development).
The can't-miss symposium also will spotlight innovative, best clinical practices that have been developed to optimize patient outcomes.
It features unique sessions, such as "The Show Must Go On: Managing Stroke Research in a Pandemic." A full plenary program and robust break-out sessions are designed to meet educational needs for nurses, rehabilitation, and health care professionals at various skill levels. 
The morning session of the nursing symposium runs from 8 a.m. to 11:30 a.m. The afternoon session runs from 1-5 p.m.
From the beginning, this year's event was designed  with the option to attend in-person or through our virtual platform. Regardless of where you sit, ISC 2022 will offer attendees exciting and pivotal scientific updates in stroke and brain health, the opportunity to learn and network with top experts and peers from around the world, earn CE and so much more.
The health and safety of all on-site participants – including faculty, staff, partners, and colleagues – is our top priority. To help ensure a safe experience, we are requiring all attendees to show proof of vaccination as well as a negative COVID-19 test within 24 hours of entry. Free on-site testing will be made available. In addition, strict public health measures, including social distancing and wearing masks, will also be mandatory. Please visit the ISC 2022 COVID-19 health and safety page of our website for more detailed information. Please also take note of the New Orleans vaccine and mask requirements. 
For more #ISC22 coverage, visit the International Stroke Conference Coverage.